If you're looking to avoid the crowds, and don't mind the cooler climate, then visiting Lake Garda in October might be just for you.
Lake Garda In October – The Best Time To Visit?
Lake Garda In October
Lake Garda is the largest lake in Italy, and one of the most famous lakes in Europe. Due to this, tourists (over 20 million of them!) visit Lake Garda each year.
The majority of tourists visit during the summer months, which drives up the prices of flights & hotels, as well as making Lake Garda and the popular tourist attractions very busy!
We think one of the best months to visit Lake Garda is October. The weather isn't warm (or cold), there are fewer tourists, and you get better value for money.
Lake Garda Weather In October

The average temperature in October in Lake Garda is 13°C, with highs of 17°C and lows of 10°C.
Typically there's around 6 days' worth of rainfall in October, which is lower than in April, May & June.
Lake Garda enjoys a higher temperature than the rest of Northern Italy as it's protected from the colder climate by the surrounding mountains, and typically enjoys a warmer climate that is similar to Southern Italy.
Throughout the day, the temperature will be pleasant, especially in the sunshine. In the evening the temperature does drop, so you will need a jacket or a coat to keep you warm.
Can you swim in Lake Garda in October?
The water temperature can vary between 12°C – 22°C in Autumn, so it depends on what the temperature is and how much you like cold water swimming!
The water in the north of the lake is generally colder, as this is the source of water that forms the lake from the mountains.
Can it snow in Lake Garda in October?
Snow doesn't usually fall around the lake in October (or any other month of the year). Snow can be seen at the top of the mountains in the North, but it very rarely makes it down to the lake.
What is the chance of rain in Lake Garda in October?
There are usually 6 days worth of rainfall in October, which is actually lower than in April, May & June. So the chances of rain can be high – but if it does it shouldn't last too long.
---
Things To Do In Lake Garda In October
Is Lake Garda open in October?
As tourism is slowing down in October, things are winding down from the summer months. Both the ferry timetables and bus timetables operate at a reduced capacity compared to the summer months, but they still operate regularly and you should have no issues using them.
Depending on where you are, you may find some bars & restaurants shut for the winter months, but the majority of them will still be open.
That being said, there are still plenty of things to do in Lake Garda in October, here are a few things you can do:
Explore the lake via boat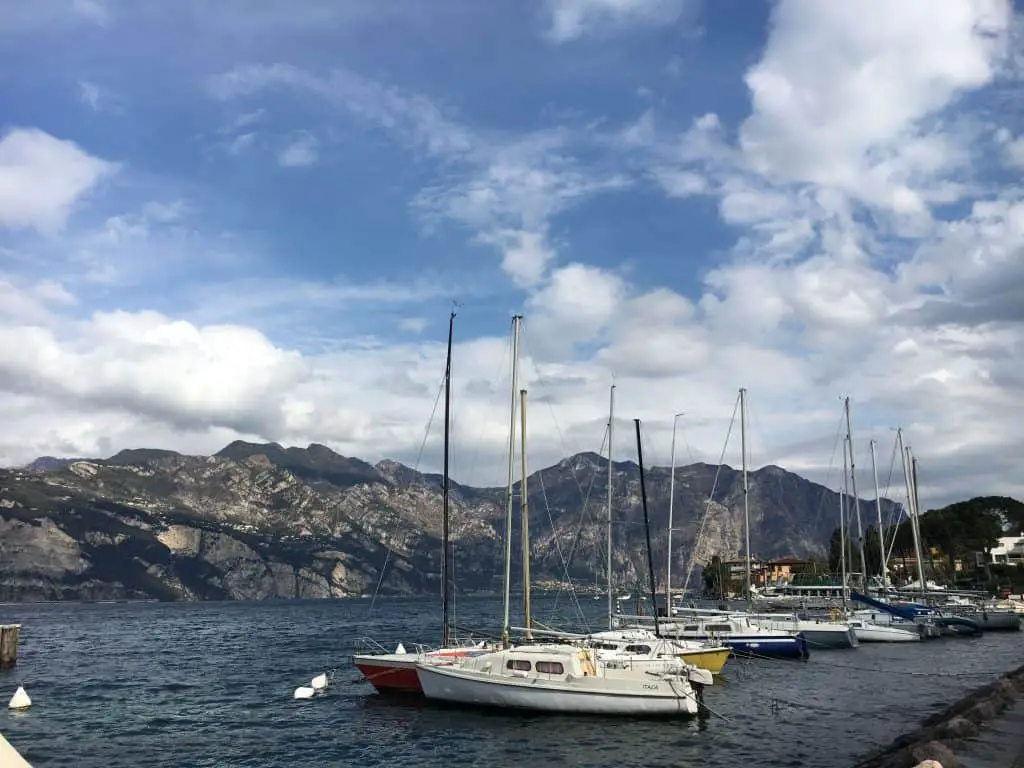 As mentioned above, the ferry on Lake Garda operates at a reduced capacity outside the summer months, but they still run regularly enough for it not to be an issue.
If you wanted to explore the lake at your own leisure, you can hire a boat from numerous places around Lake Garda. You may even find you can get cheaper rates than the summer months with it being less busy!
Visit one of Lake Garda's famous castles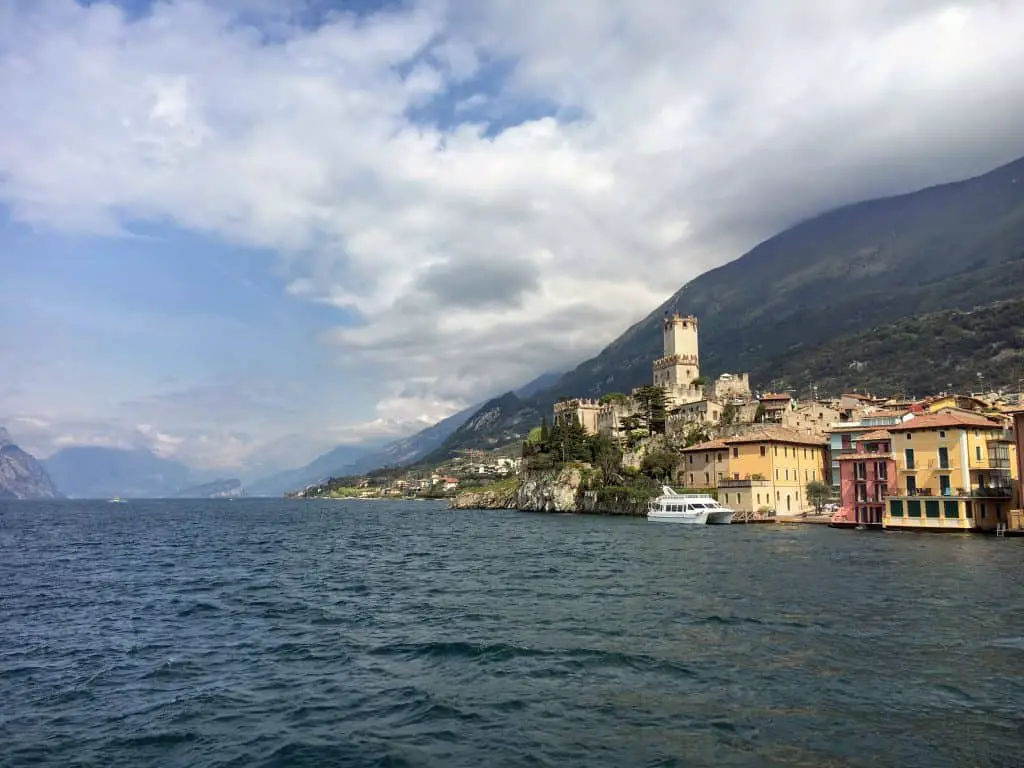 Both Malcesine and Sirmione have fantastic castles that you can explore and marvel at for hours on end!
During October, Malcesine Castle is open from 09:30 – 18:30 daily and it actually shuts for the winter in November.
Sirmione Castle is open from 08:30 – 19:30 from October 1st every day apart from Sunday, where it is open from 08:30 – 13:30.
Enjoy some thrill rides at Gardaland
With rollercoasters, thrill rides & plenty of family rides, Gardaland is one of the most popular attractions in Lake Garda, especially if you are visiting with kids.
Like most attractions, Gardaland has different opening times outside the summer months.
The theme park is open every Friday from 17:00 – 22:00, and open every Saturday & Sunday from 10:00 – 20:00. If you are visiting towards the end of October, then there are two Haloween themed days in Gardaland on the 31st of October and the 1st of November.
Enjoy a hike or cycle around Lake Garda
Hiking or cycling through some of Lake Garda's stunning scenery is the perfect thing to do all year round.
There are plenty of hiking and cycling trails around the lake, but we would recommend taking the cable car up to the top of Monte Baldo from Malcesine.
At the top, you will find some walking trails as well as some breathtaking views of Lake Garda.
Attend some events & festivals
As well as enjoying all the other activities you can do in the summer months in Lake Garda, there are also some specific events that only take place in October.
Lazise Honey Festival
The Lazise honey festival has been running for over 30 years. It sees honey makers from all over Italy gather to exhibit their wonderful honey.
If you're not a fan of honey, then there are other items, such as cakes & olive oil, that are available to buy.
Bardolino Wine Festival
Bardolino is famous for its wine, and whilst the event technically starts in September, it does run over into October. We usually advise people to visit Bardolino any time of year to try the wine, so if you're in Lake Garda whilst the wine festival is on – you need to go!
---