Lake Garda is one of the most popular tourist destinations in Italy, especially in June and the summer months.
In this article, we will explore the average temperature in June in Lake Garda, as well as list some things you can do.
Lake Garda In June (Weather + Things To Do)
Lake Garda In June
Very much like May, June is a great time to visit Lake Garda. With warm weather and the tourist season in full swing, there are plenty of bars & restaurants open, and all the main tourist attractions and local transport services are operating their summer opening hours and timetables, which makes it easier to see things and get around.
Lake Garda Weather In June

The average temperature in Lake Garda in June is around 21°C, with highs reaching up to 26°C and lows around 15°C. The average amount of rainfall is around 70mm, spread over 12 days, and there are around 9 hours of sunshine per day.
Is June a good time to visit Lake Garda?
June is a very good time to visit Lake Garda. The weather is warm which means you can enjoy the lake and its surroundings whilst enjoying the sunshine.
Can you swim in Lake Garda in June?
The best times to swim in Lake Garda are from June to September, as this is when the water is at its warmest.
What to wear in Lake Garda in June?
In the daytime, we would recommend avoiding anything long, as it can get quite hot. We would also recommend taking a light jacket for the evenings as the temperature can still drop.
Things To Do In Lake Garda In June
There are plenty of activities to do in Lake Garda during June. You can take a boat tour of the lake, visit the historical sites and museums, or enjoy the local cuisine at the many restaurants and cafes. You can also hike or bike in the Monte Baldo or visit the nearby theme parks, such as Gardaland.
Additionally, June is a great time to enjoy the lake's water sports, such as windsurfing, sailing, and kayaking. Whatever your interests are, Lake Garda has something for everyone in June.
If you're still short on ideas, here are some specific ideas to add to your itinerary:
Explore The Lake By Boat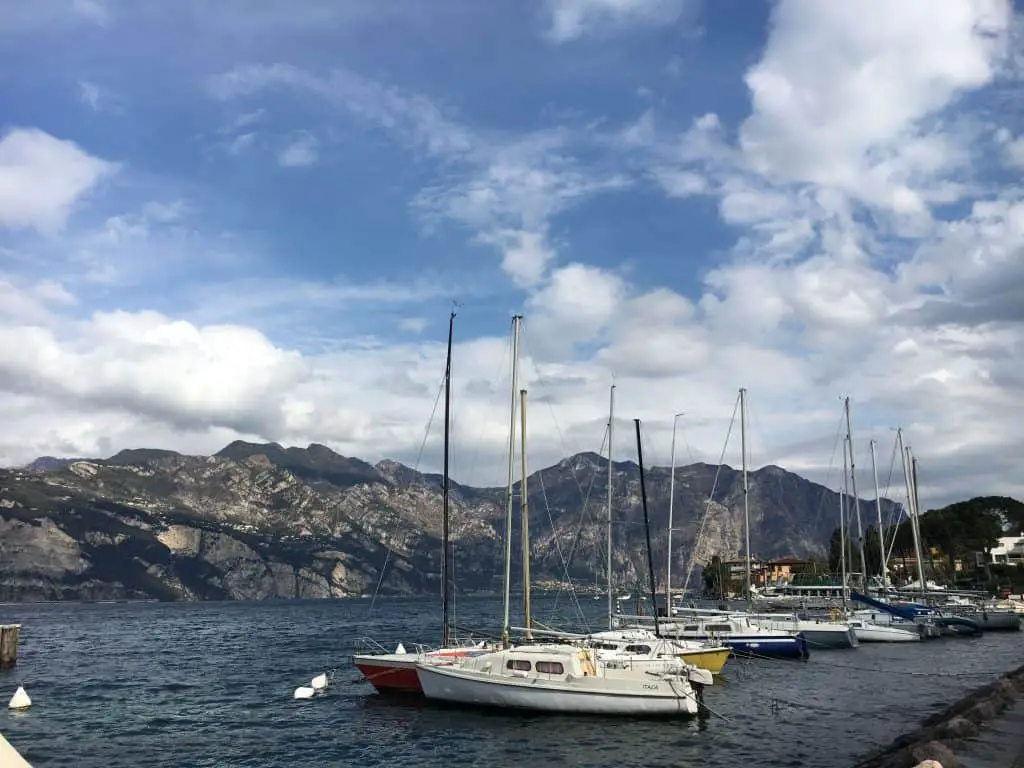 There are so many gems on the shores of Lake Garda, from Malcesine in the north of the lake to Sirmione in the south of the lake.
One of the best ways to explore the lake is by boat. You can either use the Lake Garda ferry to explore the lake, get a boat trip from a certain town, or even hire your own boat on Lake Garda.
Not only is getting around Lake Garda by boat convenient, but it's also a great way to see some sights from the lake itself.
Visit Malcesine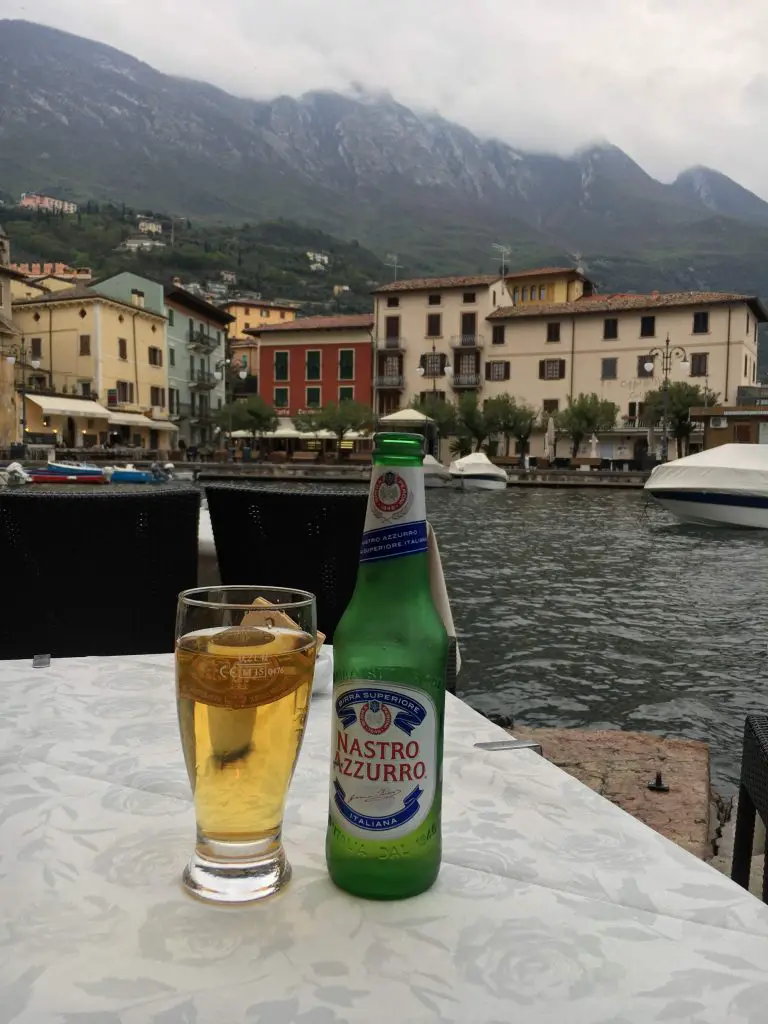 Malcesine is one of our favourite places in Lake Garda, it's a stunning little village and there are plenty of things to do there.
As well as taking a stroll through the village and exploring some fantastic bars & restaurants, you can also visit the famous Scaliger Castle, and take a cable car up Monte Baldo for some fantastic views.
Head To Verona For A Day Trip
Getting from Lake Garda to Verona is surprisingly quick and cheap, and it's somewhere we would recommend going if you're staying on the lake for more than a few days.
June is also the month when the famous Verona Opera Festival begins in the Arena di Verona. If you are in Lake Garda in June then you should really try and see an opera concert in Verona.