With a slightly cooler climate than the height of summer and fewer tourists, September is a great time to visit Lake Garda.
Lake Garda In September – Is It A Good Time To Visit?
Lake Garda In September
Lake Garda is one of the best places to visit in Italy. With over 20 million tourists a year, it can get quite busy in the summer months.
By visiting Lake Garda in September, you can avoid some of the crowds whilst still enjoying some warm weather and sunshine.
You will also find most of the transportation services and other tourist activities still operate on a summer timetable throughout September, which makes visiting in September a more attractive proposition than in October when things switch to a winter timetable.
Lake Garda Weather In September

The average temperature in Lake Garda in September is 18°C, with highs of 22°C and lows of 14°C.
There are around 9 days of rainfall in September, so some days can be a bit wet! Despite this, the majority of days are nice and warm, with 13 hours of sunlight a day.
Temperature tends to go a bit cooler in the evening, so make sure to bring something to keep warm for the evenings.
Lake Garda enjoys a higher temperature than the rest of Northern Italy as it's protected from the colder climate by the surrounding mountains, and typically enjoys a warmer climate that is similar to Southern Italy.
Can You Swim In Lake Garda In September?
The water temperature in the lake in September time is usually around 20°C, so it's warm enough to go swimming once you get used to it and it can be very refreshing – especially in the early mornings!
---
Things To Do In Lake Garda In September
Is Lake Garda open in September?
Whilst September isn't the peak of the summer months, the majority of places still operate their summer opening hours in September.
For example, the Lake Garda ferry and bus timetables operate their summer timetable right the way through until the start of October.
Other places, such as Gardaland, operate their summer hours into halfway through September, before switching to their winter opening hours.
Things to do
1. Discover Lake Garda via boat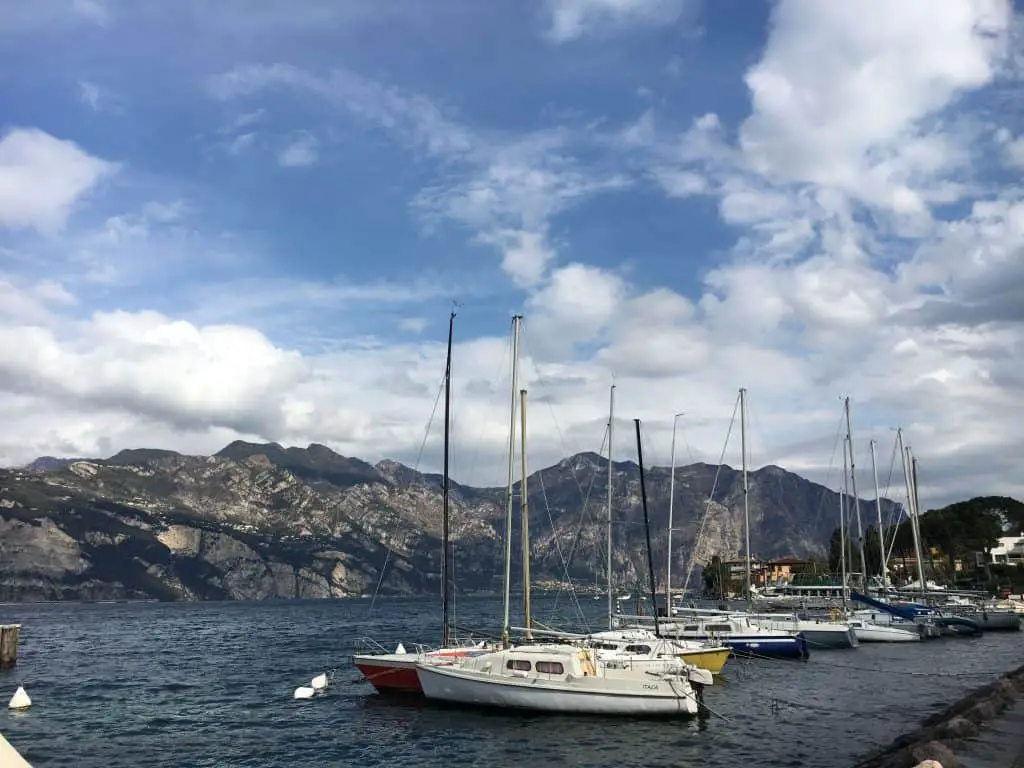 As you might expect, Lake Garda has a wide array of boat trips available for you to explore Lake Garda via the lake. You can also catch a ferry to and from different towns on the lake, or hire your own boat to explore Lake Garda at your own leisure.
2. Relax on the beach
Lake Garda has some fantastic beaches, and September isn't too late in the year to be enjoying them. We'd definitely recommend taking some time out to enjoy and relax on a beach whilst taking in Lake Garda's breathtaking views.
3. Visit some beautiful towns on the shores of Lake Garda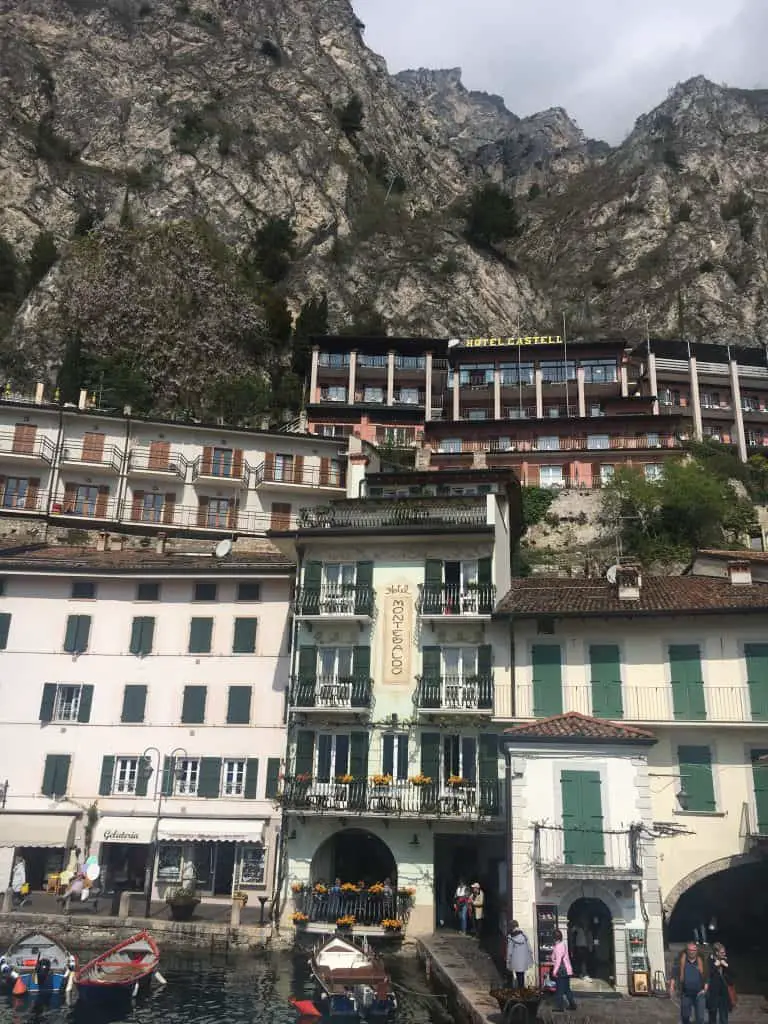 There are so many beautiful towns on the shores of Lake Garda, so it's hard to single a few out. That being said, we've got a few favorites that you should definitely check out.
Malcesine, which is situated on the east shore to the north, is a fantastic town with cobbled streets, a harbour, and a famous castle that you can explore.
Further north from Malcesine you have Riva del Garda, which is the northernmost town on Lake Garda. It's surrounded by the Italian Alps and is a stunning place to explore and unwind.
Limone Sul Garda is another favorite of ours. Sitting on the western side of the lake directly opposite Malcesine, you can get a ferry between the two quite easily. We'd recommend visiting the lemon museum if you're in Limone – it's open from 10 am – 10 pm until 19th September, and after that it's open 10 am – 6 pm.
4. Take a trip to Gardaland
Gardaland is one of the best theme parks in Europe, and if you're visiting Lake Garda with kids, it's definitely somewhere you should check out.
For the first week of September, it still operates on summer opening times (10 am – 11 pm). After that, the park is open 10 am – 5 pm on a weekday and 10 am – 9 pm on a weekend.
5. Take a cable car up Monte Baldo
During September most days will be nice and clear, so we would recommend going up to the top of Monte Baldo in the cable car. In September the cable car still operates on a summer timetable, so you can enjoy spending more time up the mountain if you wish.
Events & festivals in September
Bardolino Wine Festival
The Bardolino wine festival happens each year at the end of September & start of October.
Bardolino is home to a world-famous wine (called Bardolino), so there's no better place to have a wine festival. Many people travel to Lake Garda just for this, so if you're planning a visit in September or October we would definitely recommend attending.
See the Opera in Verona
Each summer the Arena di Verona hosts an opera festival that runs from June to September. If you're staying on the east side of the lake Verona is quite straightforward to get to. You can either get the train from Peschiera del Garda or Desenzano del Garda, get a taxi, or drive if you have a hire car.
Even if the opera isn't on, we would still recommend taking a trip to Verona if you have the time.
---
Summary
To summarise, September is a great time to visit Lake Garda. The weather is good, there are fewer crowds and most of the transport still operates on summer timetables.
Another good option is going to Lake Garda in October. The weather isn't as good, but there are fewer crowds and flights & hotels will be more affordable.
---