Like some of the other smaller towns in Lake Garda, parking can be difficult in Malcesine at times.
But don't worry – we've parked here numerous times and we've got some tricks and tips to help you out!
Parking In Malcesine – Make Sure You Plan Ahead!
Our number one tip for parking in Malcesine is making sure you plan ahead.
We wouldn't recommend just turning up and trying to find a parking space without researching ahead first – as this can be quite stressful!
Luckily for you, we've compiled a list of the best places to park in Malcesine.
Top tip: 'Parcheggio' means parking in Italian
---
Central Parking In Malcesine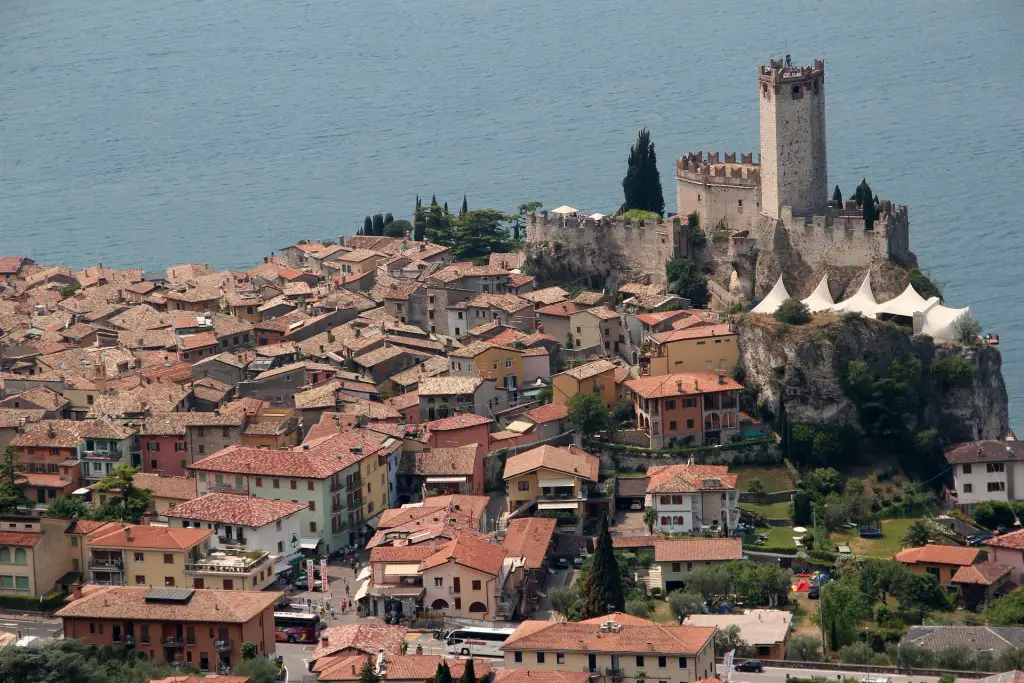 Parcheggio Statuto
This car park is right in the middle of Malcesine and is the perfect place to park as it's pretty close to everything, including the harbour and Malcesine Castle.
It costs €2 per hour, and there is plenty of parking which is shaded (which is handy on a very hot day!).
The car parking spaces are pretty tight, and it often fills up very quickly – especially in peak season. We would recommend getting to Malcesine early if you want to park here.
Please note, this car park is not open on Saturday due to the weekly Malcesine market.
Parcheggio Centrale 1
This car park is about a 5-minute walk from the Parcheggio Statuto, which is the central car park in Malcesine, and about a 6-minute walk to the harbour in Malcesine.
Secondly, this is a multi-story car park, some of it is pretty tight so if you have a larger vehicle it's probably best to try and park in the outside area.
The price for this car park currently is €1.70 per hour, which we think is pretty reasonable.
Parcheggio Funivia (cable car station car park)
This is the car park for the cable car station that goes up to Monte Baldo.
The car park is underground and it has 170 spaces. It's €1.50 for one hour, then goes up by the hour (full prices listed below).
From the car park, it's about an 8-minute walk to the harbour in Malcesine.
If you plan on going up to Monte Baldo in the cable car whilst visiting Malcesine, then we would recommend this car park! (we would also recommend taking the trip up to Monte Baldo – the views are worth it!).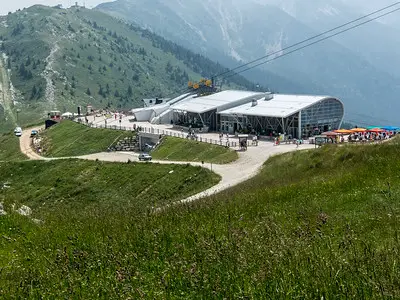 ---
Parking Outside Malcesine
These are options that are situated just outside of Malcesine. However, they are still a short walk into Malcesine and are a good option if you can't find a central parking space.
Parcheggio Paina
Paina beach is just south of Malcesine and is about a 9-minute walk into central Malcesine.
Current prices for this car park are €1.30 per hour – which is cheaper than the more central car parks in Malcesine.
In addition, the car park is also more spacious than the others, meaning it's easier to park, which is always a plus!